Kristy Blizzard - Vice President of Accounting
Controller to the Stars. I want to introduce you to Kristy Blizzard. Since 2000, Kristy's accounting acumen as the Controller has led the Jacobsen portfolio in AP, AR, payroll, budgeting, financial statements, and end of year tax planning, while her fantastic team supports communities across the United States. The diversity of businesses and industries that have been fortunate to have Kristy serve include rental agencies, real estate, construction, and senior housing companies. Kristy is the star in the home office that shines the brightest and allows each team member to perform at their best.
Lesley Yanak - Vice President of Marketing & Sales
With close to 30 years of senior living experience, Lesley Yanak, Vice President of Marketing & Sales is as gracious as she is talented. When Lesley walks into a room, you can sense her leadership presence and integrity and feel that she genuinely cares. Before Seasons Living, Lesley had already compiled an illustrious career: Trainer for A Place for Mom and a series of respected public and private companies specializing in retirement, assisted living, and memory care communities. An integral part of ground up-in development, stabilization, and acquisition, Lesley has allowed small to large sales, operations, training, and marketing teams shine.
Lesley is a graduate of Pacific Lutheran University in Tacoma, Washington and received her BA in Business with a concentration in Marketing. While Lesley's dedication to her career is heartfelt, her home life is complete with one husband, two children, and seven acres filled with an assortment of horses, chickens, goats, and don't forget the occasional peacock visitor.  
Sandy Hicks - Regional Director of Operations
Sandy Hicks, Regional Director of Operations, began his career in the Navy. As a seaman serving on the supercarrier, USS Forrestal CV-59, Sandy learned the fundamentals of teamwork, a people first strategy, and if the plumbing fails, we all fail. The Operations role in the senior living industry has many similarities to his time in the Navy, and for the last twenty years, Sandy has embodied a foundation of togetherness and commitment to leadership with roles in food service, business office, marketing, and operations specialist. As an Executive Director, Sandy led his own supercarrier by stabilizing communities and placing his department heads in positions of success.  Today, he works throughout Seasons Living to deliver high standards and execute technical operational strategies. 
Sandy has a little gold fever and spends time with his father-in-law prospecting, but he won't say where. Sandy lives in Prescott, Arizona, with his beautiful wife Michelle, two dogs, and two birds. He has one son, Ryan who lives in the Seattle area, and when he is not running the ship as Seasons Living, he enjoys golf, basketball, and bowling.
Blake Beanblossom - Director of Finance
Blake joined the Seasons Living team in October 2018 after 12 years in various commercial real estate roles. Blake started his real estate career in 2005 with Standard & Poor's conducting post-M&A real estate valuations. He then joined Duke Realty (NYSE: DRE) and assumed leadership responsibilities in its Financial Analysis group coordinating analysis and Investment Committee approvals for development, leasing, and asset management priorities throughout multiple nationwide markets. In 2011 he moved with his young family to Oregon to join a specialty real estate finance company, StanCorp Mortgage Investors, where he managed distressed debt, foreclosed properties, and investment real estate throughout the US. Prior to joining Seasons, Blake was a corporate real estate leader at Standard Insurance Company where his responsibilities included building operations and maintenance, construction management, and workplace solutions. Blake is a graduate of Gettysburg College and the University of Illinois School of Business.
Steven Bae - Director of Quality Assurance & Ops Support
Steven began his career in senior housing and healthcare in 1999 working as a Certified Nurse's Aide at Heart of the Valley Nursing Home in Corvallis during summers between school years while attending college in Corvallis. This work experience inspired Steven to change his major field of study from Forestry to Healthcare Administration. Upon graduation, he went to work for Sunwest Management, Inc., heading up the sales and marketing effort at a newly opened community in Vancouver, Washington. In 2003, he moved to Sunwest's corporate office as a financial accountant, preparing profit and loss statements, budgeting, bank reconciliations, and financial analysis for multiple properties. He then spent several years in development and acquisitions at Sunwest, preparing market studies, managing pre-development activities, and sourcing financing for new projects. He served as the Administrator in three different assisted and memory care communities. Steven is a graduate of Oregon State University with a major in Healthcare Administration, and a minor in Business Management. He has held his Administrator Certification in Washington, New Mexico, Hawaii, California, and Oregon. Steven is now primarily responsible for Season's quality assurance and to provide support to operations.
Vanessa Ceryance - Director of People and Culture
I love people and the processes of hiring; watching a dishwasher move to cook, earn their degree and then their chef jacket," said Vanessa Ceryance, Director of Recruitment and Retention. She then passionately exclaimed, "it doesn't get better than that!"
It certainly doesn't, and for Vanessa, her career has equally advanced encompassing Operations and Marketing roles. She has served as an Executive Director in three Assisted Living and Memory Care communities in Oregon and Washington. Today, her crucial role is in assisting the leaders of our communities in building great teams that provide exceptional care to the seniors that we serve.
"We see staff who are building careers in the senior living industry and others who are passing through on their unique path," said Vanessa. "I see the best in people, and I have the opportunity to meet and engage with so many generous and caring individuals who make up our communities." A native to the Pacific Northwest, Vanessa grew up exploring hiking trails and earned her lifelong appreciation for nature. Living with her daughter Caitlyn they both enjoy traveling and spending time with Murphy, their chocolate lab.
Gary Brooks - Area Director of Operations | Director of Culinary Services
Mix the cream cheese in a large bowl; Gary Brooks biography reads like a recipe book for his famous peanut butter pie recipe. Twenty-seven years of opening and operating kitchens for retirement, assisted living, and memory care communities, including hospitals. Add a sprinkling of west coast destinations of Washington, Oregon, California, Idaho, Nevada, and Hawaii, and you can see a common theme of Gary's kitchens. He ensures exceptional customer service standards and staff development which drives his passion for delicious food and excellent service that enriches resident's quality of life. Gary credits his family for his love of food, cooking, and the desire of sharing new flavors and dishes with people. Now Gary, how about finishing that delightful pie recipe?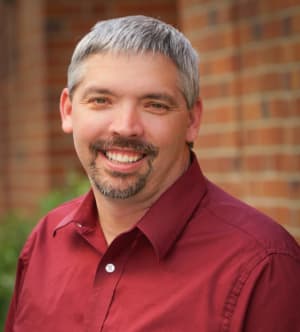 Sunny Kim - Senior Staff Accountant
Sunny joined the Seasons Living team in January 2018. She has been working as an accountant for almost 15 years. She started her career in a manufacturing industry and found her passion in Healthcare and landed in Senior Living community. Before she joined the team, she worked at Zynx Health Inc. and Avamere Health Services. She earned her bachelor's degree in Economics with emphasis in Accounting from the University of California, Santa Barbara.
Eugenia Kelly - Operations Support
Eugenia started her career in real estate over 15 years ago investing in and professionally managing commercial and residential real estate along with representing clients. During this time she worked 7 years as an Assistant to one of Portland's Top Real Estate Brokers. Prior to her real estate experience she served 5 years in the US Army as a commissioned officer working in Data Management and Health Care Administration. Eugenia holds a bachelors degree from Cleveland State University, graduating Summa Cum Laude with a major in accounting. She joined the Seasons Living team in 2012, and provides home office support for operations.
Hesper Johnson - Payroll Specialist
Hesper joined the Seasons Living team in January 2017. She has over 15 years of Administrative experience in various industries, including restaurant, mortgage and loan, and retail. Her background also includes seven years as a Project Coordinator for a medical recruiting firm, where she worked closely with hospital and other medical facility Human Resource Managers and department managers to help build their teams. She has experience with bookkeeping, payroll, daily business and invoices, as well as, data-entry, website maintenance, cost control and budgeting. Most recently, Hesper spent four years as a Kitchen Manager for The Old Spaghetti Factory, where she worked in seven different locations, and assisted in opening the Corvallis store. She grew up in Bend, then moved to Washington where she lived for 23 years, while raising her children, before returning to Oregon in 2015 to be closer to family.
Joyce Meyer - Staff Accountant
Joyce joined Seasons Living in October 2011. Prior to joining Seasons Living, she worked at Blackwell Book Services for 10 years. She held positions in Accounts Payable, Accounts Receivable and Staff Accountant. She worked in the retail industry for 4 years as the Budget Analyst for the Nordstrom's East Coast Distribution Center. Joyce also has several years in the medical field in different accounting positions.
Maria Niebla - Reception
Maria started her career in office management over 15 years ago working in senior care facilities as well as medical offices. She was born and raised in Arizona where she met her husband of over 18 years. Her husband's work brought them to the Boise, Idaho area where she worked as a front office manager for a physical therapy office. After her brief time in Boise, she finally moved out to Oregon with her beautiful family of five. We were fortunate to have her join the Seasons Living team in June of 2017. Maria brings new energy and a can-do attitude to our front desk here and we are lucky to have her. She enjoys spending time with her family, hiking outdoors, and connecting with new people.