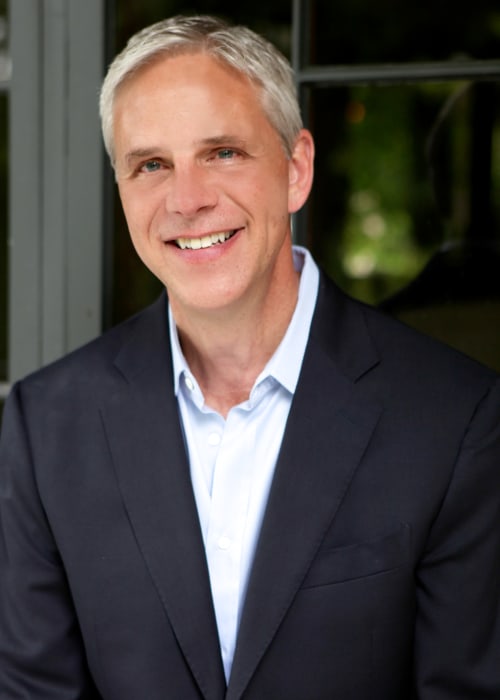 Eric Jacobsen
Founder & CEO
Eric Jacobsen | Founder & CEO
Eric has 28 years of experience in the senior housing industry in a wide variety of capacities. After a brief stint in sales for an international conglomerate, he went to work for a senior housing company preparing feasibility studies and doing development consulting. In his next job he directed and assisted with the development and acquisitions activities for one of the largest senior housing companies in America, followed by a job as VP of development and acquisitions for a smaller company where he was quickly promoted to chief operating officer, where he assumed the responsibility for all facility operations for the company including field operations, and corporate office support. Eric assumed the title of Chief Operating Officer later that year just prior to the company's public offering. Since leaving his last job, Eric has developed or acquired, and participates as an owner in approximately 29 senior housing communities. Eric is a graduate of the University of Oregon, with a degree in Business Administration, with a concentration in finance.
Lance Leland
COO
With a career in senior housing spanning nearly 30 years, Lance's goal is to provide support to the community teams by ensuring company quality standards and culture keys are the norms rather than the exception. Family is his number one priority, and having a "work family" makes it feel less like work. Over the past three decades, Lance has served as an Executive Director, Regional Director, and Vice President of Operations. Lance is a proud father of 3 amazing children and takes every opportunity to spend time with them. From coaching football and basketball with his boys to the ballet with his daughter, Lance has a busy schedule. Lance, his wife Chris and children, live in Vancouver, WA taking advantage of all the Pacific Northwest offers.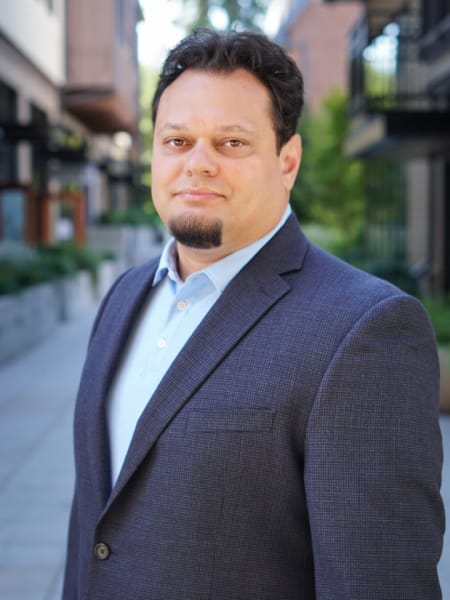 Dan Muresan
Director of Plant Operations
Dan Muresan | Director of Plant Operations
Dan Muresan is the President of JF Construction Company, and his responsibilities include oversight of all new & existing projects, vendor selections, contracts, project estimating, and managing budgets. He enjoys the lifespan of construction – from the initial development stages to full occupancy.
Dan's goal of growing JF Construction is by providing the best possible living environment for residents throughout the country. From the beginning as a laborer in 1995, he earned a Bachelor's in Business Management in 2002 and a minor in economics. Through many promotions, Dan has accumulated twenty-five years of experience and 1,500 construction projects completed. When away from the office, he enjoys swishing basketballs and throwing touchdowns in pickup games in and around the Portland area.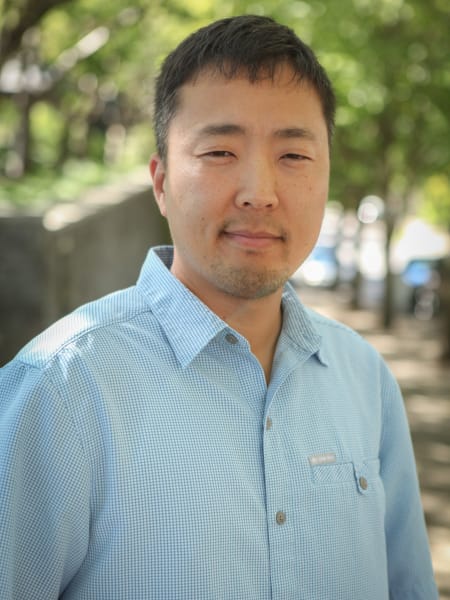 Steven Bae
VP of Organizational Development
Steven Bae | VP of Organizational Development
Steven began his career in senior housing and healthcare in 1999 working as a Certified Nurse's Aide at Heart of the Valley Nursing Home in Corvallis during summers between school years while attending college in Corvallis. This work experience inspired Steven to change his major field of study from Forestry to Healthcare Administration. Upon graduation, he went to work for Sunwest Management, Inc., heading up the sales and marketing effort at a newly opened community in Vancouver, Washington.
In 2003, he moved to Sunwest's corporate office as a financial accountant, preparing profit and loss statements, budgeting, bank reconciliations, and financial analysis for multiple properties. He then spent several years in development and acquisitions at Sunwest, preparing market studies, managing pre-development activities, and sourcing financing for new projects. He served as the Administrator in three different assisted and memory care communities. Steven is a graduate of Oregon State University with a major in Healthcare Administration, and a minor in Business Management. He has held his Administrator Certification in Washington, New Mexico, Hawaii, California, and Oregon. Steven is now primarily responsible for Season's quality assurance and to provide support to operations.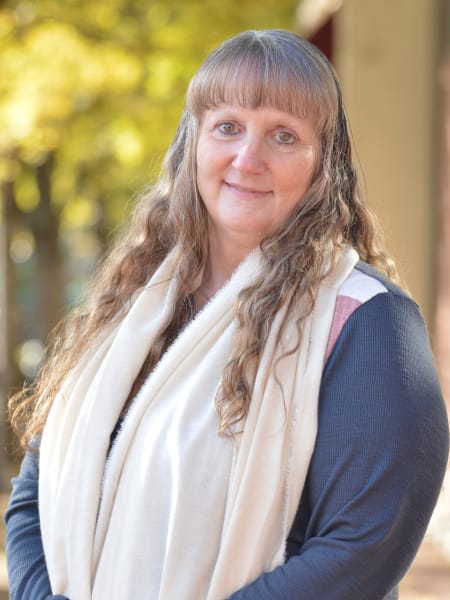 Debbie Johnston
VP of Clinical Services
Debbie Johnston | VP of Clinical Services
Debbie began her career as a nursing assistant, EMT, and working in a fire station in Pennsylvania. Her experiences quickly led to a desire to go to school in nursing. Debbie now has 35 years of nursing experience in many disciplines but focusing primarily in Senior Housing with Assisted living and Memory Care. During this time, working in Memory Care became her passion while working in the first stand-alone memory care community in the country. Debbie has served as the Wellness Director, Regional Director of Clinical Services, and Certified Administrator.
Debbie believes that a servant attitude is key in any role and strives to always demonstrate this model. Debbie has been with Seasons Living since 2019 and currently serves in a role as the VP of Clinical Services. She focuses on elevating resident care, memory care development, and compliance. Debbie enjoys working with the Health Services teams daily. When not working, she enjoys spending time with her family, volunteering and is an avid motorcycle enthusiast.
Chrissy Hall
Director of Sales & Marketing
Chrissy Hall | Director of Sales & Marketing
Beginning her career at the age of 16 in a long-term care facility, Chrissy quickly learned that serving seniors was her lifelong passion. She served in many roles within the senior housing industry, and feels that it has given her a very well round view of how the overall delivery of care should look to our seniors. Prior to her role as Regional Director of Operations and Director of Sales, Chrissy held a position as the Executive Director, both successfully running and opening senior living communities while building strong passionate teams. With over 25 years of operations and sales experience she guides our teams with a servant heart and an "out of the box" approach to increasing census. Chrissy holds both a Bachelor degree in Healthcare Management as well as an MBA with a focus in Healthcare Management.
Chrissy, her husband Daryl and her three boys reside in Bigfork, Montana, recently making this transition from growing up in the heat of Az. They love the outdoors, and all that Montana has to offer, though adjusting to the snow life has been a bit chilly.
Leslie Davis
Director of Operations
Leslie Davis | Director of Operations
Leslie has long standing ties to serving others and particularly seniors. Growing up with a mother who worked as certified medication assistant and an aunt who also worked in long term care as a nurse, Leslie found early on, that serving others was going to be her passion as well. Prior to her current role as Regional Director of Operations and Director of Human Resources, Leslie held many positions including Resident Care Manager and Executive Director. With over 20 years of operations and HR experience, she is hands on and leads by example.
For the past 10 years, Leslie has been an integral part of the Seasons Living team. As an Executive Director within the Season's portfolio, Leslie did an excellent job managing the details with a high focus on 3 key areas: quality of care, occupancy, and expense control. She has carried that attention to detail into her current role, working directly with the Executive Directors on a daily basis to provide support and direction.