Eric Jacobsen
Founder & CEO
Eric Jacobsen | Founder & CEO
Eric has 28 years of experience in the senior housing industry in a wide variety of capacities. After a brief stint in sales for an international conglomerate, he went to work for a senior housing company preparing feasibility studies and doing development consulting. In his next job he directed and assisted with the development and acquisitions activities for one of the largest senior housing companies in America, followed by a job as VP of development and acquisitions for a smaller company where he was quickly promoted to chief operating officer, where he assumed the responsibility for all facility operations for the company including field operations, and corporate office support. Eric assumed the title of Chief Operating Officer later that year just prior to the company's public offering. Since leaving his last job, Eric has developed or acquired, and participates as an owner in approximately 29 senior housing communities. Eric is a graduate of the University of Oregon, with a degree in Business Administration, with a concentration in finance.
Lance Leland
COO
With a career in senior housing spanning nearly 30 years, Lance's goal is to provide support to the community teams by ensuring company quality standards and culture keys are the norms rather than the exception. Family is his number one priority, and having a "work family" makes it feel less like work. Over the past three decades, Lance has served as an Executive Director, Regional Director, and Vice President of Operations. Lance is a proud father of 3 amazing children and takes every opportunity to spend time with them. From coaching football and basketball with his boys to the ballet with his daughter, Lance has a busy schedule. Lance, his wife Chris and children, live in Vancouver, WA taking advantage of all the Pacific Northwest offers.
Lesley Yanak
VP of Marketing & Sales
Lesley Yanak | VP of Marketing & Sales
With close to 30 years of senior living experience, Lesley Yanak, Vice President of Marketing & Sales is as gracious as she is talented. When Lesley walks into a room, you can sense her leadership presence and integrity and feel that she genuinely cares. Before Seasons Living, Lesley had already compiled an illustrious career: Trainer for A Place for Mom and a series of respected public and private companies specializing in retirement, assisted living, and memory care communities. An integral part of ground up-in development, stabilization, and acquisition, Lesley has allowed small to large sales, operations, training, and marketing teams shine. Lesley is a graduate of Pacific Lutheran University in Tacoma, Washington and received her BA in Business with a concentration in Marketing. While Lesley's dedication to her career is heartfelt, her home life is complete with one husband, two children, and seven acres filled with an assortment of horses, chickens, goats, and don't forget the occasional peacock visitor.
Michele Adams
CFO
Michele Adams is an experienced CFO with twenty-five years of accounting and finance experience. Michele has demonstrated a remarkable history of working in the Real Estate, Construction, and Property Management industries. Her skills include Financial statement Preparation, Internal Controls, Strategic Planning, Business Process Improvement, Budgeting, Forecasting, Job cost Accounting, Reporting, Financial Analysis, 401k Plan Administration, HR/Payroll, prevailing wage, and certified payroll.
A graduate from Southern Oregon University with a Bachelor of Science focused on Accounting and Business/Management. Outside of the office, Michele loves to spend time with her three children, husband Dave and her French Bulldog Zoe enjoying the Pacific Northwest.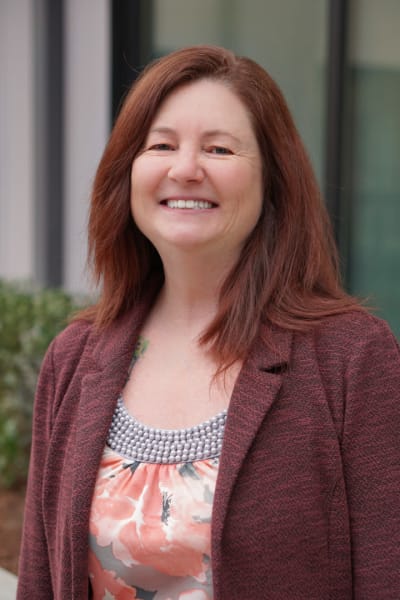 Elsa Prosch, RN, BSN
VP of Clinical and Compliance
Elsa Prosch, RN, BSN | VP of Clinical and Compliance
Meet Elsa Prosch, an outdoor enthusiast with the loving, caring mantra of enriching the lives of others. With 28 years of nursing experience, Elsa began in obstetrics, running a fertility clinic, outpatient, community health, public health, home health, and hospice. The last 15 focused primarily in Skilled, Assisted Living, and Memory Care serving as Sr. Vice President of Clinical, VP of Clinical, Regional Director of Health Service and Operations, Director of Nursing, Health Service Director, and Director of People/Staffing.
Fly fishing elevates a pastime into real art, and Elsa's passion includes traversing rivers and streams from Portland to Wyoming with her husband. Raising five children – biological, adopted, and foster care has earned her an additional six grandchildren. Elsa graduated from Ohio Christian University with a BSN degree.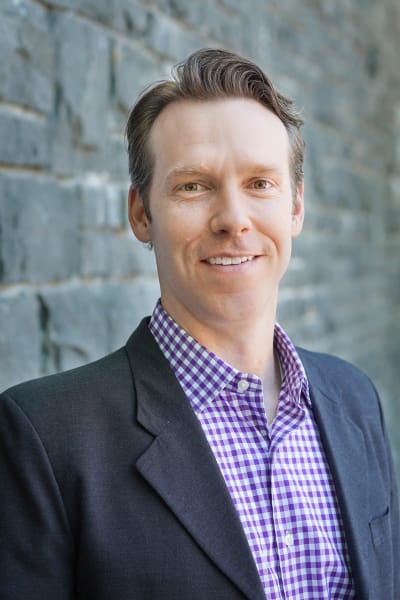 Dave Mazurek
CIO
Dave serves as the Chief Investment Officer for Seasons Living, a fully integrated operator and developer of senior living. Before Seasons, Dave led the senior living platforms for Sterling Bay and Convexity Properties. Additional experience includes Ventas, Inc. (NYSE: VTR), where he was responsible for overseeing all capital investment activities for a portfolio of 95 senior living communities in the United States and Canada. Currently, Dave is a Vice-Chairman of the Urban Land Institute Senior Housing Council and is an Advisory Committee Member of the American Senior Housing Association. Dave graduated from the University of Illinois with a BS degree in Finance and played professional baseball with the Texas Rangers and Pittsburgh Pirates organizations following college.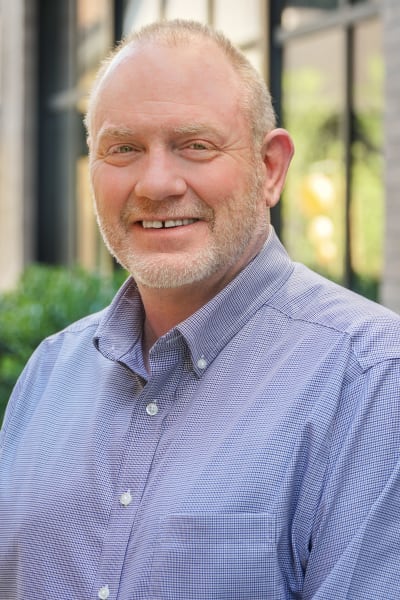 Sandy Hicks
Regional VP of Operations
Sandy Hicks | Regional VP of Operations
Sandy Hicks, Director of Operations, began his career in the Navy. As a seaman serving on the supercarrier, USS Forrestal CV-59, Sandy learned the fundamentals of teamwork, a people first strategy, and if the plumbing fails, we all fail. The Operations role in the senior living industry has many similarities to his time in the Navy, and for the last twenty years, Sandy has embodied a foundation of togetherness and commitment to leadership with roles in food service, business office, marketing, and operations specialist. As an Executive Director, Sandy led his own supercarrier by stabilizing communities and placing his department heads in positions of success. Today, he works throughout Seasons Living to deliver high standards and execute technical operational strategies.
Tiffany Akin
VP of Human Resources
Tiffany Akin | VP of Human Resources
Tiffany is the Vice President of Human Resources, leading resident-first initiatives for Seasons Living and providing continual support to all communities. Since 2007, her focus is delivering great customer service and offering industry-specific guidelines to meet the challenges of fast-growing organizations. In addition, for the last five years, Tiffany highlights best practices and strategies to outpace market competitors in the care industry. Tiffany earned her Bachelor's degree in business administration from Saint Martin's University and SPHR certification. Outside of the countless Human Resources hours required, Tiffany still finds time to raise a beautiful six-year-old daughter and spend time with her husband visiting the Oregon dunes.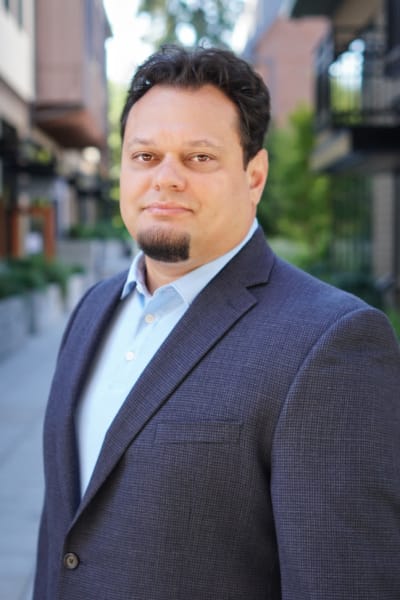 Dan Muresan
Physical Plant Director
Dan Muresan | Physical Plant Director
Dan Muresan is the Vice President of JF Construction Company, and his responsibilities include oversight of all new & existing projects, vendor selections, contracts, project estimating, and managing budgets. He enjoys the lifespan of construction – from the initial development stages to full occupancy.
Dan's goal of growing JF Construction is by providing the best possible living environment for residents throughout the country. From the beginning as a laborer in 1995, he earned a Bachelor's in Business Management in 2002 and a minor in economics. Through many promotions, Dan has accumulated twenty-five years of experience and 1,500 construction projects completed. When away from the office, he enjoys swishing basketballs and throwing touchdowns in pickup games in and around the Portland area.
Steven Bae
VP of Organizational Development
Steven Bae | VP of Organizational Development
Steven began his career in senior housing and healthcare in 1999 working as a Certified Nurse's Aide at Heart of the Valley Nursing Home in Corvallis during summers between school years while attending college in Corvallis. This work experience inspired Steven to change his major field of study from Forestry to Healthcare Administration. Upon graduation, he went to work for Sunwest Management, Inc., heading up the sales and marketing effort at a newly opened community in Vancouver, Washington. In 2003, he moved to Sunwest's corporate office as a financial accountant, preparing profit and loss statements, budgeting, bank reconciliations, and financial analysis for multiple properties. He then spent several years in development and acquisitions at Sunwest, preparing market studies, managing pre-development activities, and sourcing financing for new projects. He served as the Administrator in three different assisted and memory care communities. Steven is a graduate of Oregon State University with a major in Healthcare Administration, and a minor in Business Management. He has held his Administrator Certification in Washington, New Mexico, Hawaii, California, and Oregon. Steven is now primarily responsible for Season's quality assurance and to provide support to operations.
Vanessa Ceryance
Director of Culture & Leadership Development
Vanessa Ceryance | Director of Culture & Leadership Development
"We see staff who are building careers in the senior living industry and others who are passing through on their unique path," said Vanessa. "I see the best in people, and I have the opportunity to meet and engage with so many generous and caring individuals who make up our communities." A native to the Pacific Northwest, Vanessa grew up exploring hiking trails and earned her lifelong appreciation for nature. Living with her daughter Caitlyn they both enjoy traveling and spending time with Murphy, their chocolate lab.